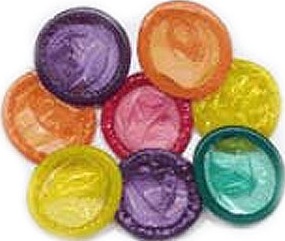 The new sex education requirement for all students in public middle and high schools is "long overdue,"  writes the The New York Times (August 10, 2011).  The sex education push is part of an initiative by Mayor Michael Bloomberg to address the needs of young people in minority neighborhoods, where blacks and Latinos are most affected by the consequences of early sexual behavior and unprotected sex.

In middle schools, students will be taught about puberty, sexuality, the benefits of abstinence, teenage pregnancy and such issues as sexual stereotyping. In high school, those lessons will be offered in greater depth and detail, with an emphasis on preventing pregnancy and diseases, including H.I.V./AIDS.  While free condoms have already been available to high school students from school health resource rooms for more than 20 years, teachers will now be required to explain how to use them.
Schools Chancellor Dennis Walcott noted that, while parents will have the option to refuse to allow their children to attend classes on birth control, school officials must make certain that most of the new curriculum is available to all students.  There are youngsters having sex at age 11, remarks Mr. Walcott; to protect the health and futures of our young people, "we cannot stick our heads in the sand."
Back in 1987, the New York State mandated the adoption of an H.I.V./AIDS curriculum in every school — at least five class sessions each year, from kindergarten through 12th grade.  In the younger classes, students are taught to avoid touching open wounds, and older ones are talked to about sex, but not necessarily about preventing pregnancies.  Opposition from religious groups and school board members eventually defeated a city mandate approved in the 1980s for a sex-education curriculum. But a survey by NARAL Pro-Choice New York in 2009 found that 81 percent of city voters thought sex education should be taught in public schools  (Santos and Phillips, New York City Will Mandate Sex Education, August 9. 2011).
Nationwide, according to an analysis by the Guttmacher Institute (which studies reproductive health), one in four teenagers between 2006 and 2008 learned about abstinence without receiving any instruction in schools about contraceptive methods. As of January 2011, 20 states and the District of Columbia mandated sex and H.I.V. education in schools. An additional 12 states, New York included, required H.I.V. education only, according to a policy paper published by the Institute.