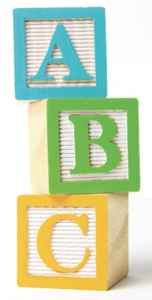 A new State of Our Unions report (entitled "When Baby Makes Three") from the National Marriage Project (NMP)* at the University of Virginia and the Center for Marriage and Families draws on data from three nationally representative surveys (2,870 couples in total) to answer four important questions about contemporary family life:

Is it emotionally easier to parent alone in a world in which a good marriage seems increasingly out of reach?
Do married parents report more meaningful lives than their childless peers?
Is parenthood itself an obstacle to a good marriage?
What are the social, cultural, and relational sources of marital success among today's parents?
According to the report, married parents are more likely than their childless peers to feel their lives have a sense of meaning and purpose, and to experience more individual happiness and less depression than unmarried parents. At the same time, parenthood is typically associated with lower levels of marital happiness.
The report examined those aspects of contemporary social life and relationships that successfully help parents navigate the shoals of parenthood without succumbing to comparatively low levels of marital happiness or high levels of marital conflict.  Among the predictors of marital success:
Sharing of housework;
Sexual satisfaction;
Prudent spending and building a strong nest egg that protects against financial stress;
College education;
Support from family and friends;
Couple-centered quality time;
Commitment (the power of "we");
Regular practice of generosity.
*                                       *                                        *
A few final words on one of the top five predictors of marital happiness for both husbands and wives, and one of the top five protectors against divorce proneness for men — the ethic of generosity.   Defined as "the virtue of giving good things freely and abundantly to one's spouse," generosity encompasses:
a spirit of giving (time, attention, a cup of coffee in the morning, small acts of help and service);
frequent displays of affection; and
a willingness to forgive the faults and failings of one's spouse.
This spirit of generosity is all the more important as couples confront the challenges of parenthood together.  Married fathers and mothers who make a regular practice of being generous to one another enjoy markedly higher levels of marital quality and stability.
—————————————-
*The National Marriage Project (NMP) is a nonpartisan, nonsectarian, and interdisciplinary initiative located at the University of Virginia. The Project's mission is to provide research and analysis on the health of marriage in America, to analyze the social and cultural forces shaping contemporary marriage, and to identify strategies to increase marital quality and stability.