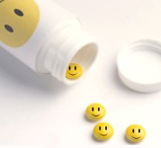 In a response to the recent discussion in the New York Times about the growing numbers of children and teens being diagnosed with Attention Deficit & Hyperactivity Disorder, Ted Gup (author and fellow of the Edmond J. Safra Center for Ethics at Harvard University) writes poignantly about a system "that devalues talking therapy and rushes to medicate, inadvertently sending a message that self-medication, too, is perfectly acceptable."

 His story is deeply personal and tragic, as he lost a 21-year-old son in 2011 to an overdose mix of alcohol and drugs.  In this selection from his longer article (4.2.2013), he suggests that the issue of over-permissive drug use and over-diagnosis goes well beyond hyperactivity. Grief, challenge and hardship, he writes, have become pathologized and monetized, at great cost to us all.
*                  *                  *
In May, the American Psychiatric Association will publish its DSM 5, the Diagnostic and Statistical Manual of Mental Disorders. It is called the bible of the profession. Its latest iteration, like those before, is not merely a window on the profession but on the culture it serves, both reflecting and shaping societal norms. (For instance, until the 1970s, it categorized homosexuality as a mental illness.)
One of the new, more controversial provisions expands depression to include some forms of grief. On its face it makes sense. The grieving often display all the common indicators of depression — loss of interest in life, loss of appetite, irregular sleep patterns, low functionality, etc. But as others have observed, those same symptoms are the very hallmarks of grief itself.
Ours is an age in which the airwaves and media are one large drug emporium that claims to fix everything from sleep to sex. I fear that being human is itself fast becoming a condition. It's as if we are trying to contain grief, and the absolute pain of a loss like mine. We have become increasingly disassociated and estranged from the patterns of life and death, uncomfortable with the messiness of our own humanity, aging and, ultimately, mortality.
Challenge and hardship have become pathologized and monetized. Instead of enhancing our coping skills, we undermine them and seek shortcuts where there are none, eroding the resilience upon which each of us, at some point in our lives, must rely. Diagnosing grief as a part of depression runs the very real risk of delegitimizing that which is most human — the bonds of our love and attachment to one another. The new entry in the DSM cannot tame grief by giving it a name or a subsection, nor render it less frightening or more manageable.
The DSM would do well to recognize that a broken heart is not a medical condition, and that medication is ill-suited to repair some tears. Time does not heal all wounds, closure is a fiction, and so too is the notion that God never asks of us more than we can bear. Enduring the unbearable is sometimes exactly what life asks of us.
 *                  *                  *
See also:  11% of American Children Struggle with ADHD.  Really??