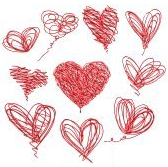 Harville Hendrix, author of the best-selling Getting the Love you Want (1988), and founder of Imago Relationship Therapy, coined the term "conscious marriage," referring to a relationship that fosters maximum psychological and spiritual growth. Such a relationship, he taught, can be created by "becoming conscious" of, and consciously cooperating with, the fundamental strivings of the unconscious mind for safety, healing and wholeness. How does one do this?
Hendrix enumerated 10 characteristics of a conscious marriage (or relationship):
You realize that your love relationship has a hidden purpose: the healing of childhood wounds.
You create a more accurate image of your partner.  As you begin to see your partner not as your savior, but as another wounded human being, struggling to be healed, you begin to recognize his/her truth alongside your own.
You take responsibility for communicating your needs and desires to your partner.
You become more intentional in your interactions.
You learn to value your partner's needs and wishes as highly as you value your own.  You  learn to invest more energy in meeting your partner's needs.
You embrace the dark side of your personality.
You learn new techniques to satisfy your basic needs and desires.
You search within yourself for the strengths and abilities you are lacking.
You become more aware of your drive to be loving, whole and united with the universe.
You  accept the difficulty of creating a good marriage, realizing that a good marriage requires commitment, discipline, and the courage to grow and change.
*                                   *                                  *
See also:  Rhonda Rabow's 12 Characteristics of a Healthy Relationship