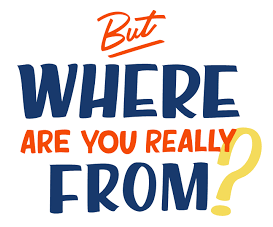 When someone asks you where you are from … do you sometimes not know how to answer? Writer Taiye Selasi speaks on behalf of "multi-local" people, who feel at home in the town where they grew up, the city they live now and maybe another place or two. "How can I come from a country?" she asks. "How can a human being come from a concept?"
I was deeply moved by Selasi's TEDTalk, shared with me recently by a friend. In this era when physical and spiritual battles are fought along every imaginable divisive line, it is refreshing to hear this "multi-local" woman invite us to define ourselves, not by the passport we hold, but by our human experiences — specifically the rituals, relationships and restrictions that shape our lives.
Taiye Selasi is the author of the novel Ghana Must Go. She is a British-American writer, photographer and screenwriter of Nigerian and Ghanaian origin, who describes herself — were you to ask her where she's from — as a "local" of Accra, Berlin, New York and Rome. She holds a BA in American Studies from Yale and an MPhil in International Relations from Oxford.